If you're planning a trip to South Korea, you're in for an unforgettable adventure filled with rich culture, delicious cuisine, and breathtaking landscapes. To make your journey even more memorable, you'll need to find the perfect place to stay. In this beginner's guide, we'll take you on a tour of the best hotels in South Korea, ensuring your visit is not only comfortable but also luxurious. South Korea offers a diverse range of accommodations, from traditional hanok stays to ultra-modern skyscraper hotels. So, let's embark on this exciting journey and explore the options that await you.
Best Hotels in Seoul – The Heart of South Korea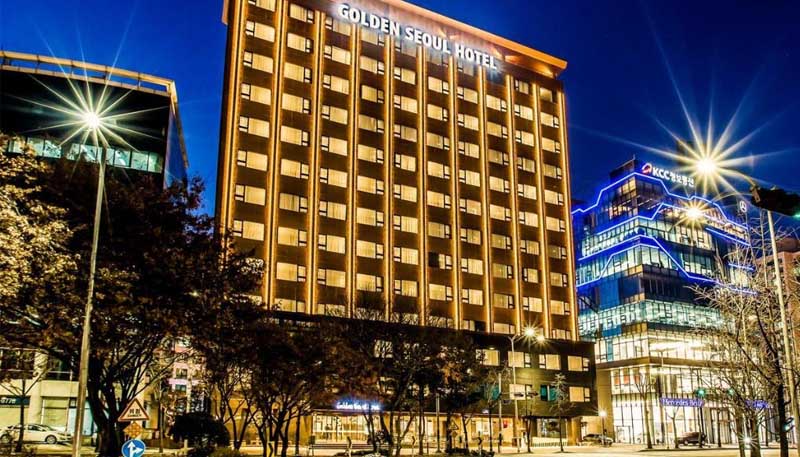 1. The Shilla Seoul
Located in the heart of Seoul, The Shilla Seoul is a five-star hotel that embodies luxury and elegance. The hotel offers spacious and well-appointed rooms with stunning city views. You'll find all the modern amenities you need, including flat-screen TVs, high-speed Wi-Fi, and plush bedding.
2. Lotte Hotel Seoul
Lotte Hotel Seoul is a landmark in the city and is known for its opulent style and impeccable service. With a variety of room types to choose from, you can enjoy panoramic views of Seoul and the Han River. The hotel boasts multiple dining options, a fitness center, and a beautiful outdoor garden.
3. Four Seasons Hotel Seoul
For a taste of ultimate luxury, the Four Seasons Hotel Seoul is a top choice. The hotel offers spacious rooms with elegant décor and marble bathrooms. Guests can indulge in world-class dining at its restaurants and unwind at the spa or rooftop bar.
4. Grand Hyatt Seoul
Nestled on the slopes of Mount Namsan, the Grand Hyatt Seoul offers a tranquil escape from the bustling city. The hotel features a mix of Western and Korean design elements, creating a unique ambiance. Don't miss out on their beautiful outdoor pool and gardens.
Busan – Beachfront Bliss Hotels in South Korea
1. Paradise Hotel Busan
If you're seeking a beachfront retreat in Busan, the Paradise Hotel Busan is your best bet. With direct access to Haeundae Beach, this luxurious hotel offers stunning ocean views from its spacious rooms. The hotel also features a casino, several dining options, and a fantastic pool area.
2. Park Hyatt Busan
Park Hyatt Busan is a modern masterpiece with sleek design and top-notch amenities. Located in the heart of the city, it provides easy access to popular attractions. The hotel's spacious rooms offer breathtaking views of the ocean or the city, and their rooftop bar is a must-visit.
3. Hilton Busan
Situated on the shores of Gwangalli Beach, Hilton Busan offers a blend of comfort and convenience. The hotel's well-appointed rooms provide beautiful sea views, and you can enjoy a range of dining options, a spa, and a fitness center.
4. The Westin Chosun Busan
The Westin Chosun Busan offers a perfect balance of luxury and location. With its beachfront setting and elegant rooms, it's a great choice for those who want to explore the city and relax by the sea. The hotel's dining options cater to various tastes, and the on-site spa ensures ultimate relaxation.
Jeju Island – Nature's Hotels in South Korea
1. The Shilla Jeju
For a luxurious stay on Jeju Island, look no further than The Shilla Jeju. Nestled amidst lush gardens, this resort-style hotel offers spacious rooms and suites with private balconies. Guests can enjoy outdoor pools, a golf course, and a pristine beach.
2. Lotte Hotel Jeju
Lotte Hotel Jeju provides a fantastic blend of comfort and natural beauty. Located near Jungmun Beach, the hotel offers stunning ocean views from its rooms and multiple dining options. Don't miss a visit to the nearby waterfalls and lava tubes.
3. Haevichi Hotel & Resort Jeju
Haevichi Hotel & Resort Jeju is a paradise for nature lovers. Surrounded by picturesque landscapes, this hotel offers cozy rooms and villas. You can explore the nearby hiking trails, relax in the hot springs, and savor Korean and international cuisine.
4. The Suites Hotel Jeju
For those seeking a unique experience, The Suites Hotel Jeju offers themed rooms inspired by different countries. The hotel's quirky charm is complemented by its comfortable amenities, including a spa, swimming pool, and a variety of restaurants.
Traditional Charm – Hanok Stays Hotels in South Korea
1. Rakkojae Seoul
Experience the charm of traditional Korean architecture with a stay at Rakkojae Seoul. This hanok, or traditional Korean guesthouse, offers authentic cultural experiences. The rooms are decorated in classic style, and guests can participate in tea ceremonies and wear traditional hanbok attire.
2. Jeonju Hanok Village
Jeonju Hanok Village is a historic district in Jeonju where you can find numerous hanok stays. These quaint guesthouses offer a glimpse into Korea's past with their traditional architecture and courtyards. Explore the local cuisine in the village and immerse yourself in Korean culture.
3. Andong Hahoe Village
Andong Hahoe Village is a UNESCO World Heritage site and offers the opportunity to stay in centuries-old hanok houses. The village preserves traditional Korean culture, and visitors can experience the simple yet serene lifestyle of the past.
4. Gyeongju Hanok Stay
Gyeongju, known as the "Museum Without Walls," is another place where you can find hanok stays. These accommodations provide a unique way to explore the city's ancient history and cultural heritage.
Beyond Accommodations – Experiences and Activities
In addition to staying in some of the best hotels in South Korea, there are countless experiences and activities to enjoy during your visit. Whether you're interested in history, nature, or culinary delights, South Korea has something for everyone.
Cultural Exploration
Explore South Korea's rich cultural heritage by visiting historic sites such as Gyeongbokgung Palace in Seoul, Bulguksa Temple in Gyeongju, and Hwaseong Fortress in Suwon. You can also attend traditional performances like Nanta or witness the art of tea ceremony.
Natural Wonders
Discover the country's natural beauty by hiking in Seoraksan National Park, exploring the vibrant flora of Jeju's Hallasan National Park, or relaxing on the serene beaches of Geoje Island.
Culinary Adventures
South Korea is a food lover's paradise. Try mouthwatering dishes like bibimbap, bulgogi, and kimchi. Don't forget to visit local markets, street food stalls, and dine at Michelin-starred restaurants for a taste of Korea's diverse culinary scene.
Shopping Extravaganza
Indulge in retail therapy at Seoul's bustling markets, including Myeongdong and Dongdaemun. You can also shop for traditional Korean souvenirs and handicrafts in Insadong.
Tips for a Smooth Stay
To ensure your trip to South Korea is seamless, here are some essential tips to keep in mind:
Language
While English is widely spoken in major cities, learning a few basic Korean phrases can enhance your experience and make communication easier, especially in rural areas.
Currency
South Korea uses the Korean won (KRW). Credit cards are widely accepted, but it's a good idea to carry some cash for smaller businesses.
Transportation
Utilize South Korea's efficient public transportation system, including subways, buses, and trains, to navigate the cities and regions. Taxis are also readily available.
Etiquette
Familiarize yourself with Korean customs and etiquette, such as removing your shoes before entering homes or some restaurants and showing respect to elders.
Conclusion
Your journey to South Korea promises to be an unforgettable adventure, and choosing the right accommodation is an essential part of the experience. Whether you prefer the modern luxury of Seoul, the beachfront bliss of Busan, the natural retreat of Jeju Island, or the traditional charm of hanok stays, South Korea offers a wide range of options to suit every traveler's preferences.
From exploring the rich culture and history to savoring delectable cuisine and immersing yourself in the natural beauty of the country, South Korea has something for everyone. So, pack your bags, book your stay at one of the best hotels in South Korea, and get ready for a remarkable journey filled with memories that will last a lifetime.