Welcome to the ultimate guide to the best hotels in Hong Kong! Whether you're a first-time traveler or a seasoned globetrotter, finding the perfect accommodation in this bustling metropolis can be a daunting task. Hong Kong offers a diverse range of hotels, from luxurious skyscrapers with breathtaking views to charming boutique hideaways tucked away in vibrant neighborhoods. In this comprehensive guide, we'll walk you through the top hotel options, providing valuable insights and tips to help you make the most of your stay in this vibrant city.
Choosing the Right Hotels in Hong Kong for Neighborhood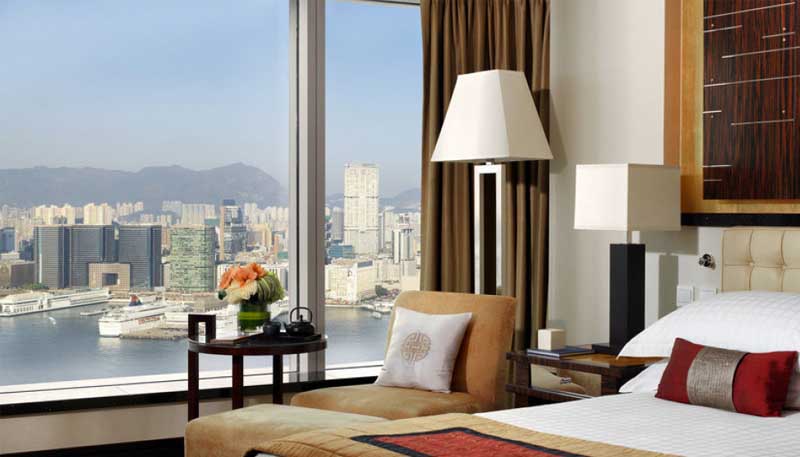 1. Central: The Heart of Hong Kong
When it comes to selecting the best hotel in Hong Kong, the first decision you'll need to make is choosing the right neighborhood. Central is the epicenter of Hong Kong's financial and business district, making it a prime location for travelers who want easy access to luxury shopping, world-class dining, and iconic landmarks. Here, you'll find high-end hotels like The Ritz-Carlton and Four Seasons, offering impeccable service and stunning harbor views. If you're looking for convenience and a taste of Hong Kong's urban energy, Central is the place to be.
2. Tsim Sha Tsui: Where Culture Meets Glamour
Tsim Sha Tsui, located on the Kowloon side of Hong Kong, is a vibrant district that seamlessly blends culture and glamour. It's home to the famous Avenue of Stars, the Hong Kong Museum of History, and a plethora of shopping options. For a luxurious stay with a touch of history, consider The Peninsula Hong Kong, one of the city's most iconic hotels. With its colonial charm and legendary afternoon tea, it's a perfect choice for those who want to experience the city's heritage.
3. Wan Chai: A Taste of Local Life
Wan Chai offers a more authentic Hong Kong experience, with its bustling street markets, lively nightlife, and a mix of traditional and modern culture. If you're looking for a boutique hotel that captures the essence of this neighborhood, check out The Fleming Hong Kong. This unique hotel combines contemporary design with local inspiration, making it an ideal base for exploring the vibrant streets of Wan Chai.
4. Mong Kok: A Shopper's Paradise
If shopping is high on your agenda, Mong Kok should be your top choice. This bustling neighborhood is famous for its street markets, including the Ladies' Market and the Temple Street Night Market. The Cordis, Hong Kong, located in the heart of Mong Kok, offers a luxurious retreat after a day of retail therapy. It's known for its elegant rooms and exceptional dining options, ensuring you have a comfortable stay amid the shopping frenzy.
Best Luxury Hotels in Hong Kong
1. The Ritz-Carlton, Hong Kong
When it comes to luxury, The Ritz-Carlton, Hong Kong, sets the bar high. This iconic hotel is located in the International Commerce Centre, which stands as one of the tallest buildings in Hong Kong. As you step into the lobby on the 103rd floor, you'll be greeted with panoramic views of Victoria Harbor and the city skyline that are nothing short of breathtaking.
The Ritz-Carlton offers a range of luxurious rooms and suites, each meticulously designed for maximum comfort and style. The dining options are equally impressive, with Michelin-starred restaurants like Tin Lung Heen and Tosca di Angelo. Be sure to indulge in the Ozone bar, the highest bar in the world, for cocktails with a view that will leave you speechless.
In terms of amenities, you'll find a serene spa, a fitness center, and an indoor pool with stunning views. The impeccable service provided by the staff ensures that your every need is met. If you're seeking an unforgettable, opulent experience in Hong Kong, The Ritz-Carlton is the perfect choice.
2. Four Seasons Hotel Hong Kong
Another gem in the realm of luxury hotels is the Four Seasons Hotel Hong Kong. Located on the waterfront of Victoria Harbor, this five-star hotel boasts some of the most spacious rooms in the city, each offering stunning harbor or skyline views.
The Four Seasons is renowned for its exquisite dining options, including Caprice, a three-star Michelin restaurant, and Lung King Heen, the world's first Chinese restaurant to be awarded three Michelin stars. The hotel also features a gorgeous infinity pool, a lavish spa, and a state-of-the-art fitness center.
One of the standout features of the Four Seasons is its attention to families, with special amenities for children and babysitting services available. For a luxurious stay with a family-friendly touch, the Four Seasons is a top choice.
3. The Peninsula Hong Kong
Stepping into The Peninsula Hong Kong is like taking a journey back in time to the golden age of travel. This historic hotel exudes colonial elegance and has been a symbol of luxury since it first opened its doors in 1928.
The Peninsula's iconic afternoon tea, served at the elegant Lobby, is a must-try experience. The rooms and suites are opulently appointed, blending classic style with modern amenities. Many rooms offer stunning views of Victoria Harbor, and the hotel's Rolls-Royce fleet is at your disposal for stylish city tours.
In addition to its rich history and luxurious accommodations, The Peninsula also boasts a rooftop helipad, a stunning Roman-inspired pool, and world-class dining options like Gaddi's and Felix. For travelers seeking a blend of heritage and luxury, The Peninsula Hong Kong is an unbeatable choice.
4. Mandarin Oriental, Hong Kong
The Mandarin Oriental, Hong Kong, is a name synonymous with luxury and sophistication. Located in the heart of the city's Central district, this five-star hotel has been a favorite among discerning travelers for decades.
The rooms and suites at the Mandarin Oriental are the epitome of elegance, featuring contemporary design and panoramic views of the city or Victoria Harbor. The hotel's dining options, including Michelin-starred restaurants like Amber and Pierre, offer a culinary journey that's second to none.
Guests can indulge in a rejuvenating spa experience at The Mandarin Spa, take a dip in the heated rooftop pool, or stay active at the state-of-the-art fitness center. The hotel also offers a range of unique experiences, from tai chi classes to culinary workshops, ensuring you make the most of your stay in Hong Kong.
Mid-Range Hotels for Comfort and Convenience in Hong Kong
1. Cordis, Hong Kong
If you're looking for a hotel that strikes the perfect balance between luxury and affordability, Cordis, Hong Kong, is an excellent choice. Situated in the heart of Mong Kok, this upscale hotel offers easy access to shopping, dining, and cultural attractions.
The rooms at Cordis are tastefully decorated and come with modern amenities to ensure a comfortable stay. The hotel's dining options are diverse, with restaurants like Alibi – Wine Dine Be Social and The Garage Bar offering a variety of cuisines and atmospheres.
One of Cordis' standout features is its dedication to wellness, with a rooftop swimming pool, a fitness center, and the Chuan Spa, where you can indulge in relaxing treatments. With its convenient location and affordable luxury, Cordis, Hong Kong, is a top choice for mid-range travelers.
2. Hotel ICON
Hotel ICON is a unique blend of contemporary design, sustainability, and exceptional hospitality. Located in the Tsim Sha Tsui district, this hotel is a teaching and research hotel associated with the Hong Kong Polytechnic University, making it an ideal choice for travelers interested in innovative design and service.
The rooms at Hotel ICON are sleek and stylish, with thoughtful touches like complimentary minibars and smartphone use during your stay. The hotel is also home to innovative dining concepts like Above & Beyond and The Market, where you can savor a wide range of cuisines.
What sets Hotel ICON apart is its commitment to sustainability. The hotel features a rooftop garden that produces organic herbs and vegetables used in its restaurants, and it operates its transportation system with electric cars and shuttle buses. If eco-consciousness is important to you, Hotel ICON is a fantastic choice.
3. Eaton Hong Kong
Eaton Hong Kong offers a different kind of mid-range experience, focusing on social responsibility and cultural immersion. Located in the heart of Kowloon, this hotel is perfect for travelers who want to connect with the local community and make a positive impact.
The rooms at Eaton Hong Kong are comfortable and come with eco-friendly amenities. The hotel's dining options include the Michelin-recommended Yat Tung Heen and T Garden, where you can enjoy a variety of international dishes.
What makes Eaton Hong Kong special is its commitment to social and environmental initiatives. The hotel hosts cultural events, supports local artists, and even has an on-site art gallery. If you're looking for a hotel that combines affordability with a socially responsible ethos, Eaton Hong Kong is an excellent choice.
Boutique Hotels for Unique Experiences in Hong Kong
1. The Fleming Hong Kong
For travelers seeking a boutique hotel with character and charm, The Fleming Hong Kong is a hidden gem in the Wan Chai district. This uniquely designed hotel draws inspiration from Hong Kong's maritime history, with nautical-themed décor and a warm, welcoming ambiance.
The rooms at The Fleming are cozy and thoughtfully designed, offering a comfortable retreat from the city's hustle and bustle. The hotel's restaurant, Osteria Marzia, serves authentic Italian cuisine in a stylish setting.
What sets The Fleming apart is its attention to detail and personalized service. The staff goes out of their way to ensure your stay is memorable, and the hotel's location in the heart of Wan Chai means you're just steps away from local markets, art galleries, and cultural experiences.
2. Tuve Hotel
Tuve Hotel is a minimalist's dream come true. Situated in the Tin Hau district, this boutique hotel is a serene oasis of simplicity and elegance amidst the city's chaos. If you appreciate clean lines, muted colors, and uncluttered spaces, Tuve Hotel is the place for you.
The rooms at Tuve are a study in minimalism, with a focus on natural materials and subtle lighting. While the hotel doesn't have an on-site restaurant, it's conveniently located near a variety of dining options in Tin Hau.
One of Tuve Hotel's highlights is its emphasis on tranquility. It's the perfect place to escape the sensory overload of the city and relax in a serene environment. If you're looking for a unique boutique hotel that offers peace and simplicity, Tuve Hotel is an excellent choice.
3. The Jervois
The Jervois is a stylish boutique hotel that combines modern design with spacious, apartment-style accommodations. Located in the Sheung Wan district, this hotel is perfect for travelers who want a contemporary living experience in the heart of Hong Kong.
The rooms at The Jervois are more like apartments, with fully equipped kitchens and separate living areas. This setup is ideal for extended stays or travelers who prefer a home-away-from-home feel. The hotel also offers a rooftop terrace with panoramic views of the city.
What makes The Jervois stand out is its commitment to design and comfort. The sleek, minimalist interiors create a sense of tranquility, and the personalized service ensures you have everything you need for a comfortable stay. If you're looking for a boutique hotel that feels like a stylish urban retreat, The Jervois is an excellent choice.
Budget-Friendly Hotels in Hong Kong for Savvy Travelers
1. Butterfly on Prat
Traveling on a budget doesn't mean compromising on comfort or location, and Butterfly on Prat is a prime example. Situated in the vibrant Tsim Sha Tsui district, this budget-friendly hotel offers affordable accommodations without sacrificing quality.
The rooms at Butterfly on Prat are compact but well-designed, making the most of the available space. They come equipped with modern amenities like free Wi-Fi and a smartphone for local calls and data. While the hotel doesn't have its restaurant, you'll find an array of dining options just steps away.
One of the standout features of Butterfly on Prat is its excellent location. You're within walking distance of Tsim Sha Tsui's famous shopping streets, cultural attractions, and the Tsim Sha Tsui MTR station, providing easy access to the rest of the city. For budget-conscious travelers looking for convenience and comfort, Butterfly on Prat is a smart choice.
2. Mini Hotel Central
If you're looking for affordability right in the heart of Hong Kong's Central district, Mini Hotel Central is a fantastic option. This no-frills hotel provides budget-conscious travelers with a comfortable place to rest while exploring the city's most dynamic area.
The rooms at Mini Hotel Central are compact yet efficient, with all the essential amenities you need for a pleasant stay. While the hotel doesn't have its restaurant, you're spoiled for choice with a multitude of dining options just outside your door.
What makes Mini Hotel Central a budget-friendly gem is its unbeatable location. You're within walking distance of iconic attractions like Lan Kwai Fong, SoHo, and the Mid-levels Escalator, allowing you to experience the best of Central without breaking the bank.
Planning Your Stay
Booking in Advance
Once you've decided on the perfect hotel for your Hong Kong adventure, it's crucial to book your stay in advance, especially during peak tourist seasons. Booking early not only ensures you get your preferred room type but also often comes with special discounts and promotions.
Many hotels in Hong Kong offer online booking platforms on their websites or partner with popular travel websites like Booking.com and Agoda. These platforms make it easy to compare prices, read reviews, and make secure reservations from the comfort of your home.
Consider Your Travel Dates
The timing of your trip can greatly impact your hotel selection. Hong Kong experiences distinct seasons, with peak tourist periods usually occurring in the spring (March to May) and autumn (September to November) when the weather is most pleasant.
If you're looking to save on accommodation costs and avoid crowds, consider visiting during the off-peak months of winter (December to February) or summer (June to August). Keep in mind that Hong Kong can be quite hot and humid during the summer, while winters are cooler and drier.
Special Accommodation Requests
When making your hotel reservation, don't hesitate to communicate any special requests or requirements you may have. Whether it's dietary restrictions, accessibility needs, or room preferences, hotels in Hong Kong are generally accommodating and strive to make your stay as comfortable as possible.
Most hotels provide an option to include special requests during the booking process, but you can also contact the hotel directly via email or phone to discuss your needs. This proactive approach ensures that you have a seamless and enjoyable stay.
Loyalty Programs and Memberships
If you frequently travel to Hong Kong or plan to explore other destinations within the hotel chain, consider joining loyalty programs or becoming a member of the hotel's rewards program. Many hotels offer perks like room upgrades, late check-out, and exclusive discounts to loyal guests.
Additionally, some credit cards offer benefits like complimentary hotel stays or upgrades when booking through specific travel platforms. Research these options to maximize the value of your stay and make the most of your budget.
Getting to Your Hotel
Airport Transfers
Hong Kong International Airport (HKG) is one of the busiest and most well-connected airports in Asia. Upon arriving at the airport, you'll have several options for getting to your hotel, depending on your budget and preferences.
Airport Express: The Airport Express train is the fastest and most convenient way to reach the city center. It connects the airport to Hong Kong Island, Kowloon, and Tsing Yi. Trains run frequently, and the journey takes approximately 24 minutes to Hong Kong Station or 21 minutes to Kowloon Station.
Hotel Shuttles: Many hotels in Hong Kong offer complimentary shuttle services to and from the airport for their guests. Be sure to check if your chosen hotel provides this service and inquire about the schedule.
Taxis: Taxis are readily available at the airport, and the ride to most areas in the city will take approximately 30 to 40 minutes, depending on traffic conditions. Taxis in Hong Kong are safe, clean, and metered.
Public Buses: Public buses also connect the airport to various parts of Hong Kong. While they are generally more affordable, the journey may take longer due to multiple stops.
Public Transportation
Once you've arrived in Hong Kong and checked into your hotel, you'll find that the city's public transportation system is efficient and extensive. The Mass Transit Railway (MTR) is the backbone of the public transportation network, with comprehensive coverage of the city.
The Octopus Card, a rechargeable smart card, is a convenient way to pay for MTR rides, buses, trams, ferries, and even some retail purchases. It offers discounted fares and can be purchased and topped up at MTR stations and convenience stores throughout the city.
To get around Hong Kong easily, familiarize yourself with the MTR system and bus routes. Most tourist attractions, shopping districts, and dining hubs are easily accessible by public transportation.
Dining Options at Your Hotel
Hotel Restaurants
Many hotels in Hong Kong boast exceptional dining options within their premises, ranging from Michelin-starred restaurants to casual cafes. While exploring the city's culinary scene is a must, don't overlook the gastronomic delights your hotel has to offer.
Whether you're craving authentic dim sum, international cuisine, or innovative fusion dishes, hotel restaurants often provide a diverse range of culinary experiences. Be sure to check the opening hours and make reservations if necessary, as popular hotel restaurants can fill up quickly.
In-Room Dining
Sometimes, after a long day of sightseeing, all you want is the comfort of your hotel room. Most hotels in Hong Kong offer in-room dining services, allowing you to enjoy a delicious meal without leaving your room. The menu typically includes a variety of cuisines and dishes, catering to different tastes and dietary preferences.
In-room dining is a convenient option for those looking to unwind and savor a meal in the privacy of their room while taking in the views or catching up on work or relaxation.
Nearby Dining Options
While your hotel may offer fantastic dining experiences, exploring the local culinary scene is an integral part of any trip to Hong Kong. Fortunately, the city is renowned for its diverse food offerings, from street food stalls to upscale restaurants.
Take advantage of your hotel's concierge or front desk staff, who can provide recommendations for nearby dining establishments. Whether you're in the mood for dim sum, seafood, street noodles, or international cuisine, Hong Kong has something to satisfy every palate.
Dietary Restrictions and Special Requests
If you have dietary restrictions or special culinary preferences, don't hesitate to communicate them to your hotel's dining staff. Most hotels in Hong Kong are well-equipped to accommodate dietary needs, whether you require vegetarian, vegan, gluten-free, or halal options.
When making reservations or placing orders, inform the staff of any allergies or dietary restrictions to ensure a safe and enjoyable dining experience. They will do their best to cater to your requirements and offer suitable menu choices.
Exploring Hong Kong's Attractions
Victoria Peak
No visit to Hong Kong is complete without a trip to Victoria Peak, also known as "The Peak." It offers panoramic views of the city, Victoria Harbour, and the surrounding islands. The Peak Tram takes you to the top, and you can explore the Peak Tower for shopping and dining.
Hong Kong Disneyland
For a dose of magic and entertainment, head to Hong Kong Disneyland on Lantau Island. It features classic Disney attractions, thrilling rides, and enchanting experiences for visitors of all ages.
Tian Tan Buddha
The Tian Tan Buddha, also known as the Big Buddha, is a majestic bronze statue located on Lantau Island. It's a spiritual and cultural icon, and you can reach it by taking a scenic cable car ride.
Star Ferry
The Star Ferry is an iconic part of Hong Kong's history. Taking a ferry ride across Victoria Harbour is not only an affordable way to travel between Hong Kong Island and Kowloon but also a delightful experience with stunning views.
Cultural Experiences
Hong Kong Heritage Museum
Explore the rich history and culture of Hong Kong at the Hong Kong Heritage Museum. It features exhibits on art, history, and local traditions, providing a deeper understanding of the city's heritage.
Wong Tai Sin Temple
Visit the Wong Tai Sin Temple, a Taoist temple famous for its fortune-telling practices. It's a place where locals and visitors seek guidance and blessings.
Tai O Fishing Village
Take a trip to Tai O Fishing Village on Lantau Island to experience the traditional stilt houses, fresh seafood markets, and a glimpse into Hong Kong's fishing heritage.
Man Mo Temple
Man Mo Temple is a beautiful Taoist temple in the heart of Sheung Wan. It's dedicated to the gods of literature and war and is known for its intricate architecture and incense-filled halls.
Shopping in Hong Kong
Causeway Bay
Causeway Bay is a shopping paradise known for its malls, boutiques, and department stores. Explore Times Square, SOGO, and the vibrant street markets for fashion, electronics, and more.
Tsim Sha Tsui
Tsim Sha Tsui is another shopping hub with luxury boutiques, shopping centers, and the famous Harbour City Mall. It's a great place to find international and designer brands.
Mong Kok
Mong Kok offers a lively street market scene, including the Ladies' Market and Temple Street Night Market. It's the perfect place to shop for souvenirs, clothing, and gadgets.
Central
Central is home to upscale shopping areas like IFC Mall and The Landmark. Here, you'll find high-end fashion, luxury brands, and exclusive boutiques.
Nightlife and Entertainment
Lan Kwai Fong
Lan Kwai Fong is Hong Kong's premier nightlife district, filled with bars, clubs, and restaurants. It's the place to go for a lively night out with friends.
Avenue of Stars
The newly revamped Avenue of Stars on the Tsim Sha Tsui waterfront is a fantastic place to enjoy evening strolls and stunning views of the Hong Kong skyline. Look for the handprints of local movie stars.
Symphony of Lights
The Symphony of Lights is a nightly light and laser show that illuminates the Hong Kong skyline. The best viewing spots are along the Tsim Sha Tsui waterfront or from a Victoria Harbour cruise.
Rooftop Bars
Hong Kong boasts some incredible rooftop bars with breathtaking views. Enjoy a cocktail while taking in the cityscape from venues like Ozone, Eyebar, or Sevva.
Day Trips from Hong Kong
Macau
Macau, known as the "Las Vegas of Asia," is just a short ferry ride away from Hong Kong. Explore its casinos, Portuguese architecture, and rich history.
Lantau Island
Lantau Island offers a range of attractions, including Disneyland, the Big Buddha, and Ngong Ping 360. It's a great destination for nature and culture enthusiasts.
Outlying Islands
Hong Kong has several outlying islands, such as Cheung Chau and Lamma Island, which are perfect for hiking, seafood dining, and a break from the city's hustle and bustle.
Shenzhen
Shenzhen, located just across the border in mainland China, offers a blend of modernity and tradition. Visit electronics markets, cultural sites, and theme parks.
Useful Tips for Your Stay
Currency and Payments
The currency in Hong Kong is the Hong Kong Dollar (HKD). Credit cards are widely accepted in hotels, restaurants, and shops. It's also advisable to carry some cash for small purchases and markets.
Language
English and Chinese (Cantonese) are the official languages in Hong Kong. Most hotel staff and service personnel speak English, making it easy for tourists to communicate.
Transportation
The Octopus Card is your key to convenient travel on Hong Kong's public transportation system. Purchase and top up this smart card for seamless rides on buses, trams, MTR, and ferries.
Safety and Health
Hong Kong is generally a safe destination for travelers. However, it's advisable to take standard precautions such as safeguarding your belongings and staying hydrated, especially during the hot and humid summer months.
Electrical Outlets
Hong Kong uses a British-style three-prong plug with a voltage of 220-240V. If your devices use a different plug type or voltage, bring a suitable adapter and converter.
Conclusion
In conclusion, Hong Kong offers a plethora of hotel options to suit every traveler's needs and preferences. Whether you're seeking luxury, mid-range comfort, unique boutique experiences, or budget-friendly accommodations, this vibrant city has it all.
When planning your stay in Hong Kong, consider factors like your preferred neighborhood, budget, and special requirements. Booking in advance, joining loyalty programs, and making use of public transportation will help you make the most of your visit.
As you explore Hong Kong's attractions, immerse yourself in its culture, dine on its diverse cuisine, and experience its nightlife, you'll discover why this city is a beloved destination for travelers from around the world. Enjoy your stay in the captivating and dynamic metropolis of Hong Kong!
Now that you're armed with this comprehensive guide to the best hotels and experiences in Hong Kong, start planning your adventure in this vibrant city. Whether you're a luxury seeker, a budget-conscious traveler, or somewhere in between, Hong Kong has the perfect accommodation for you. Happy travels!
Travel to other countries: