When it comes to exploring the enchanting land of Saudi Arabia, one of the key factors that can greatly enhance your experience is choosing the right accommodation. Saudi Arabia boasts a diverse range of world-class hotels, each offering its own unique blend of luxury, comfort, and cultural immersion. In this comprehensive guide, we will take you on a journey through the best hotels in Saudi Arabia, helping you make an informed decision for your next visit. From the bustling metropolis of Riyadh to the serene shores of the Red Sea, we've got you covered.
The Best Capital Oasis Hotels In Saudi Arabia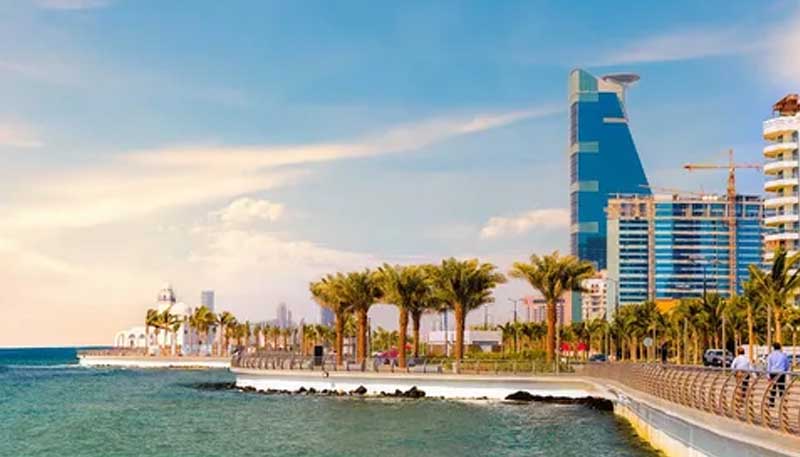 1. The Ritz-Carlton Riyadh
Nestled in the heart of Riyadh, The Ritz-Carlton is a name synonymous with luxury. This opulent hotel offers an oasis of comfort and sophistication, with spacious rooms, impeccable service, and a lavish spa. The hotel's stunning architecture and lush gardens make it an ideal choice for discerning travelers.
2. Four Seasons Hotel Riyadh at Kingdom Centre
For those seeking a blend of modernity and elegance, the Four Seasons Hotel Riyadh at Kingdom Centre is the perfect choice. Located within the iconic Kingdom Centre Tower, it offers breathtaking views of the city skyline. The hotel's exceptional dining options and rooftop pool are sure to make your stay memorable.
3. Burj Rafal Hotel Kempinski
Situated in the prestigious Burj Rafal development, Kempinski offers a taste of European luxury in the heart of Riyadh. The hotel features beautifully appointed rooms, a spa with a Turkish hammam, and an array of dining options. Its proximity to key attractions makes it an excellent base for exploring the city.
4. Al Faisaliah Hotel
With its iconic glass sphere, Al Faisaliah Hotel is a landmark in Riyadh. The hotel offers a mix of traditional Arabian hospitality and modern amenities. The Globe restaurant, perched atop the tower, provides panoramic views while you enjoy a delightful meal.
The Coastal Gem Hotels In Saudi Arabia
5. Jeddah Hilton
As you explore the coastal city of Jeddah, the Jeddah Hilton stands out as a prime choice for travelers. Located on the Corniche, it offers easy access to the Red Sea beaches. The hotel boasts spacious rooms, a private beach, and a variety of dining options.
6. Waldorf Astoria Jeddah – Qasr Al Sharq
For a taste of opulence, the Waldorf Astoria Jeddah is an exquisite choice. The Qasr Al Sharq wing of the hotel is a palace-like haven with lavishly decorated suites, a ladies-only spa, and personalized service. It's a true retreat for those seeking luxury.
7. Rosewood Jeddah
Rosewood Jeddah is synonymous with modern elegance. Overlooking the Red Sea, it offers spacious rooms and suites with stunning sea views. The hotel's dining options, including Habsburg, promise a culinary journey you won't forget.
8. Mövenpick Hotel City Star Jeddah
If you're looking for a convenient yet comfortable stay, Mövenpick Hotel City Star Jeddah fits the bill. With its contemporary design, it offers a range of rooms to suit different budgets. The hotel's central location makes it a great base for exploring Jeddah.
Medina: The Spiritual Sanctuary Hotels In Saudi Arabia
9. The Oberoi, Madina
For pilgrims visiting the holy city of Medina, The Oberoi is a sanctuary of peace and luxury. Located just steps away from the Prophet's Mosque, it offers elegant rooms, exceptional service, and spiritual experiences that will enhance your visit.
10. Dar Al Taqwa Hotel
Dar Al Taqwa Hotel is another excellent choice for those on a pilgrimage. This hotel is not only close to the Prophet's Mosque but also boasts rooms with views of the mosque. The traditional Arabian hospitality here is sure to make your stay special.
11. Millennium Taiba Hotel
With its proximity to the holy sites and a range of amenities, Millennium Taiba Hotel is a convenient option for pilgrims. The hotel's spacious rooms and welcoming atmosphere provide a comfortable base for your spiritual journey.
12. Pullman Zamzam Madina
Pullman Zamzam Madina offers modern comforts in the heart of the holy city. It's conveniently located near the Prophet's Mosque, making it an excellent choice for pilgrims. The hotel's contemporary design and services cater to the needs of today's travelers.
Al Khobar: The Eastern Gem Hotels In Saudi Arabia
13. Le Méridien Al Khobar
For those exploring the eastern region of Saudi Arabia, Le Méridien Al Khobar is a stylish choice. Located on the Corniche, it offers stunning sea views and well-appointed rooms. The hotel's dining options, like La Brasserie, serve up delectable international cuisine.
14. InterContinental Al Khobar
InterContinental Al Khobar is known for its waterfront location and exceptional service. The hotel's spacious rooms and suites provide a comfortable retreat, and its dining options offer a culinary journey around the world.
15. Coral Al Khobar Hotel
Coral Al Khobar Hotel is a more budget-friendly option in Al Khobar, without compromising on comfort. Its central location, well-furnished rooms, and friendly staff make it a practical choice for travelers exploring the Eastern Province.
Beyond the Luxurious Hotels
While the best hotels in Saudi Arabia promise a world of comfort and opulence, your visit to this fascinating country should extend beyond the confines of your accommodation. Saudi Arabia boasts a rich tapestry of culture, history, and natural wonders waiting to be explored. Here are some essential tips and recommendations for making the most of your journey:
Explore the Local Cuisine
No visit to Saudi Arabia is complete without savoring its delectable cuisine. Indulge in traditional dishes like Kabsa (a fragrant rice dish with meat), Mandi (slow-cooked rice and meat), and Shawarma. Be sure to visit local markets and street vendors for an authentic culinary experience.
Experience the Desert Adventures
Saudi Arabia is home to some of the world's most stunning deserts, such as the Rub' al Khali (Empty Quarter). Embark on a desert safari to witness the mesmerizing sand dunes, go sandboarding, or even camp under the starlit Arabian sky for a truly immersive experience.
Visit Historical and Cultural Sites
Explore the rich history of Saudi Arabia by visiting heritage sites like Diriyah, an old city with a UNESCO World Heritage status, or the archaeological site of Al-Ula. Dive into the culture by attending traditional performances, such as Ardha (a sword dance) and camel races.
Experience the Spirituality
If you're in Medina or Mecca, make the most of your pilgrimage experience by participating in religious rituals, attending lectures, and soaking in the spiritual atmosphere. Don't forget to visit the iconic Kaaba in Mecca.
Connect with the Locals
Saudi Arabia is known for its warm hospitality. Take the opportunity to interact with locals, learn about their traditions, and gain insights into their way of life. It's a great way to enrich your cultural experience.
Stay Informed on Local Customs
To ensure a respectful and enjoyable visit, familiarize yourself with Saudi Arabia's cultural norms and etiquettes. For instance, dress modestly, especially in conservative areas, and be mindful of prayer times during your travels.
Plan Ahead for Visa Requirements
Before your trip, check the latest visa requirements for Saudi Arabia. The government has made significant changes in recent years to promote tourism, so it's essential to stay updated on entry regulations.
Stay Hydrated and Sun-Protected
Saudi Arabia experiences extreme heat, especially in the summer months. Make sure to carry plenty of water, sunscreen, and appropriate clothing to protect yourself from the sun's harsh rays.
Respect Local Laws
Saudi Arabia has strict laws and regulations that visitors must adhere to. Familiarize yourself with these rules to avoid any legal issues during your stay. This includes respecting prayer times and refraining from public displays of affection.
Learn Basic Arabic Phrases
While many people in Saudi Arabia can communicate in English, learning a few basic Arabic phrases can go a long way in enhancing your travel experience and connecting with the locals.
Choose Sustainable Travel Options
Consider eco-friendly travel choices to minimize your environmental impact. Support sustainable tourism initiatives and responsible tour operators to contribute positively to the local ecosystem.
Explore Hidden Gems
Beyond the popular tourist destinations, Saudi Arabia has numerous hidden gems waiting to be discovered. Engage with locals or hire a knowledgeable guide to explore lesser-known places and experiences.
Stay Safe and Informed
Prioritize your safety by staying informed about the local security situation and following any travel advisories issued by your government.
Embrace the Diversity
Saudi Arabia is a land of diversity, from its landscapes and people to its culture and traditions. Embrace this diversity and approach your journey with an open mind to fully appreciate the kingdom's unique charm.
In conclusion, while the best hotels in Saudi Arabia ensure a comfortable stay, the true magic of your journey lies in exploring the country's rich culture, history, and natural beauty. From the bustling cities to the serene deserts, Saudi Arabia offers a wealth of experiences waiting to be discovered. So, pack your bags, book your stay at one of the finest hotels, and embark on an adventure of a lifetime in the Kingdom of Saudi Arabia.
Conclusion
Saudi Arabia's best hotels offer a diverse range of experiences, from luxurious urban escapes to tranquil spiritual retreats. Whether you're visiting Riyadh, Jeddah, Medina, or Al Khobar, there's a hotel that suits your preferences and needs. Choosing the right accommodation can elevate your Saudi Arabian adventure, ensuring a comfortable and memorable stay. So, go ahead and plan your journey to the Kingdom of Saudi Arabia, where the finest hospitality awaits you at these top-notch hotels.